02.07.2021
Marek Oleksyn – a co-author of the handbook "IT and Geoinformation Law"
We are excited to announce that a pioneering study by C.H. Beck "IT and Geoinformation Law", edited by Prof. Marlena Jankowska and prof. Mirosław Pawełczyk, has just been released.
A detailed analysis of the key current legal aspects of new technologies with a focus on the IT industry is covered on 350 pages.
Marek Oleksyn is a co-author of this handbook in the part concerning the copyright aspects of the IT sector and IT products.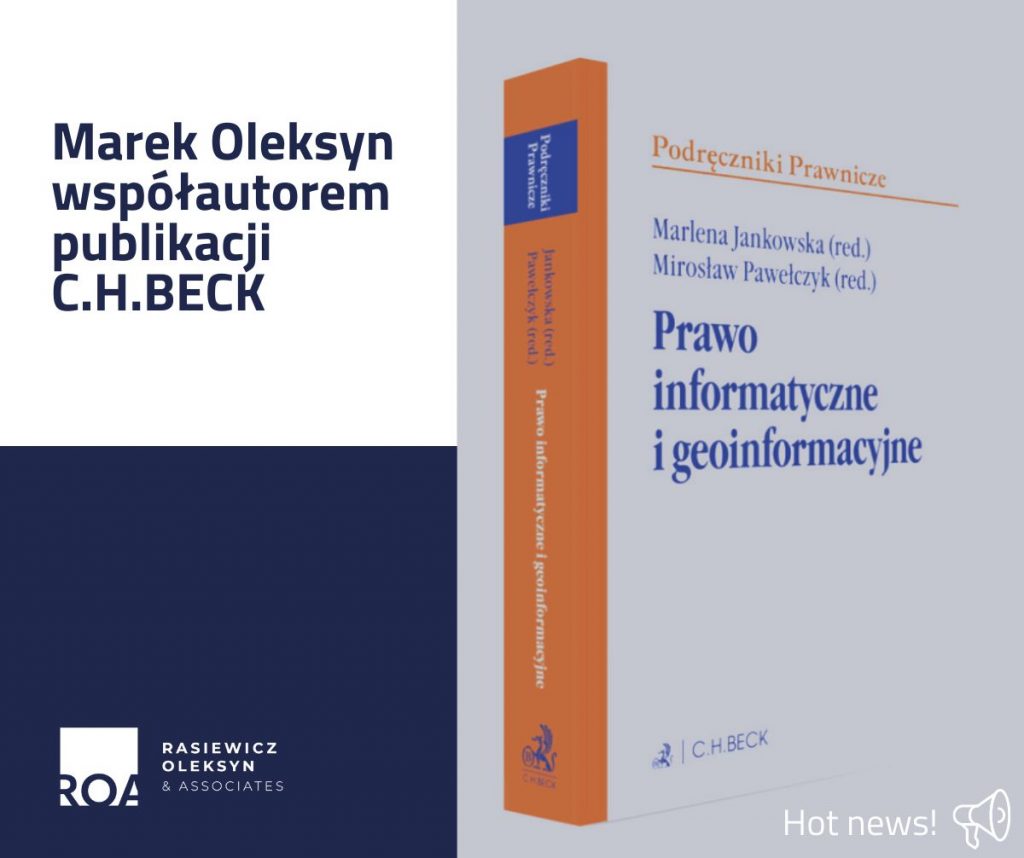 02.07.2021