IP Innovations
& People
ROA was founded by highly recognized litigator and IP expert, Justyna Rasiewicz. Our natural focus is on complex contentious IP cases and IP strategy matters as well as all aspects related to the protection of intangible assets and counteracting unfair competition. We advise clients operating in a broad range of market sectors,  including pharmaceutical, biotechnology and biocides, medical devices, cosmetics, construction, chemical, electronics, IT, financial, automotive, luxury, alcoholic beverages and consumer goods.
Our experience extends from acting in the earliest stages of structuring the IP strategy (including filing and prosecution) through negotiations to representing clients in some of the largest multijurisdictional patent and other IP rights disputes. Starting from start-ups, through SMEs, large domestic and foreign businesses, to global corporations, we understand the needs of the businesses for which we work and the importance of their IP assets. Our knowledge combined with sector-oriented, in-depth, long-term expertise – enable us to build a tailor-made strategy allowing our clients to gain market advantage and achieve their business goals.
Team ROA
Our team of experts combines in-depth knowledge and expertise in strategic support on all aspects of intellectual property protection. A thorough understanding of our clients' business and needs as well as a constructive approach and many years of experience allow us to provide effective and result-oriented solutions.
We continously keep an eye on your IP and related assets.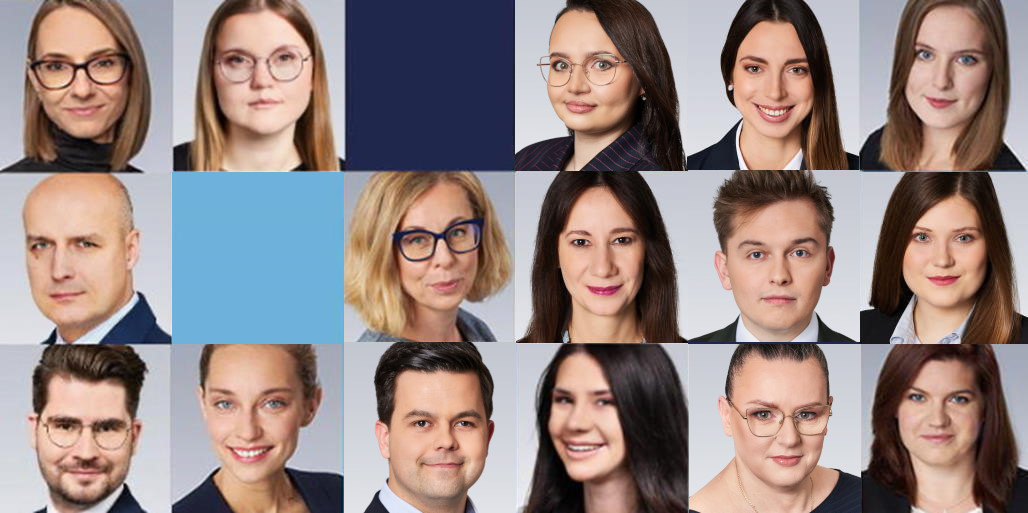 ROA Partners in rankings

Chambers and Partners 2020
Justyna Rasiewicz acts for pharmaceutical companies on patent and copyright infringement cases. Her enterprising style draws praise from clients, one describing her as "very creative in trying to find the best solution for her clients."

Chambers and Partners 2017
"She is well versed in patent matters and has a strong track record advising clients in the pharmaceutical and biotech industries".

WTR 1000 (2020)
"Another sharpshooting litigator in the firm's ranks is Justyna Rasiewicz, who provides clear and transparent advice to clients and ensures that no stone is left unturned".

IAM Patent 1000 (2021)
Justyna "has deep knowledge of local law and provides detailed, commercial advice. She develops creative solutions to achieve clients' aims and is unafraid to push the boundaries of the law."