09.07.2021
Agnieszka Oleksyn-Wajda for Rzeczpospolita
Fashion sector is one of the industries that has been hit particularly hard by the coronavirus pandemic sweeping through the world.
The problems that the fashion market is currently struggling with and will face in the near future include, among others, from the specifics of the industry, in particular its multidimensional internal and external links. By hitting the fashion sector, the pandemic has hit shopping malls, advertising and marketing, logistics and transport at the same time, and its painful effects affect both production and sales. Many negative consequences of this situation will become apparent in the near future.
Agnieszka Oleksyn – Wajda from ROA Rasiewicz Oleksyn & Associates (Company in Crisis – Industry Guide) writes about the production paralysis, closed stores, the situation of employees in the fashion sector, the increase in e-commerce sales, and the polarization of business for Rzeczpospolita.
The publication also presents conclusions regarding the directions in which entrepreneurs from the fashion sector should follow.
In addition to the omnichannel sales strategy, the development of new technologies, the trend that gives the direction to the development of the fashion industry, the publication discusses sustainable development and the transformation towards a circular economy, taking into account the EU strategy in this area and consumer expectations.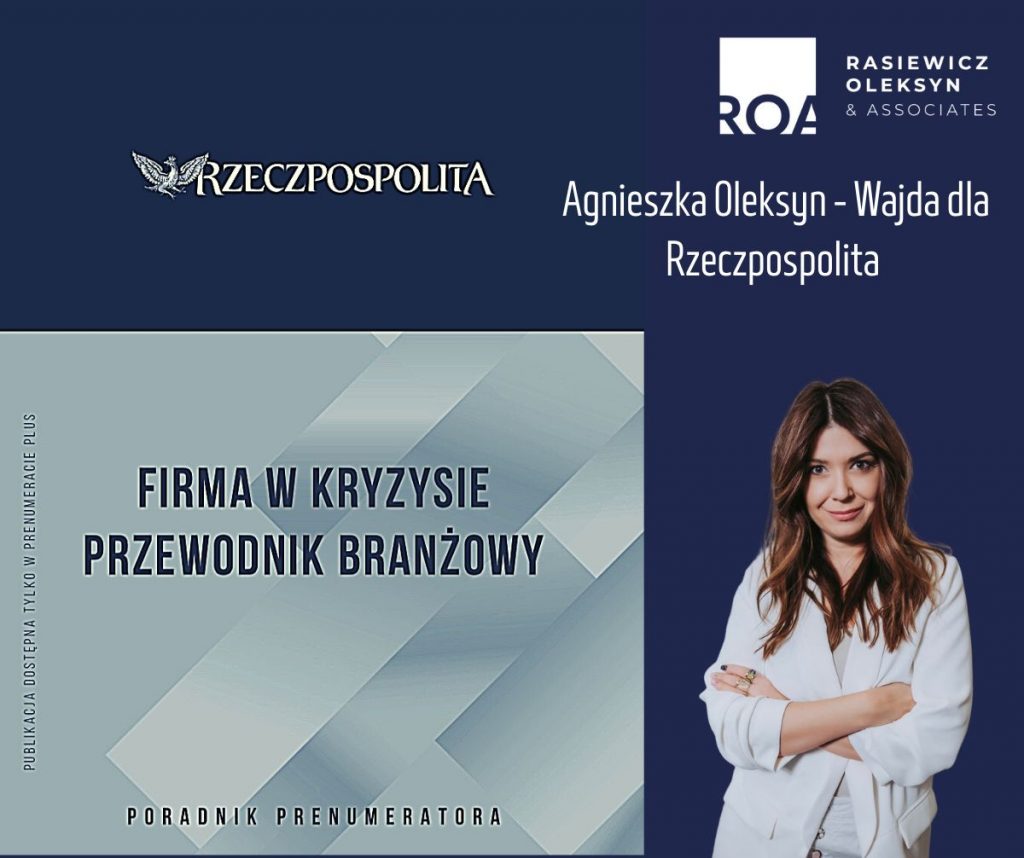 09.07.2021