17.06.2021
Marek Oleksyn and Agnieszka Oleksyn-Wajda in "The Future of Fashion"
Today the publication – The Future of Fashion v.1 was released.
Last year brought a real revolution for the fashion industry. On the one hand, it was affected by a pandemic and the related  restrictions, while on the other, the pandemic proved to be a gas pedal of positive changes – digitization, increased consumer awareness, changing sales channels and the transition of the sector towards sustainable development.
The events of the last several months have left a particularly deep mark on the fashion industry. They have redefined the ideas and values of the fashion sector, but at the same time unleashed new opportunities, solutions and directions for the industry.
There is no doubt that we are witnessing the opening of a new chapter in fashion.
The essence of problems and challenges as well as directions of further development is presented in this publication.
Our attorneys Marek Oleksyn and Agnieszka Oleksyn – Wajda have analyzed the topic of fashion industry from the legal perspective.
Click here to see pdf version! The Future of Fashion v.1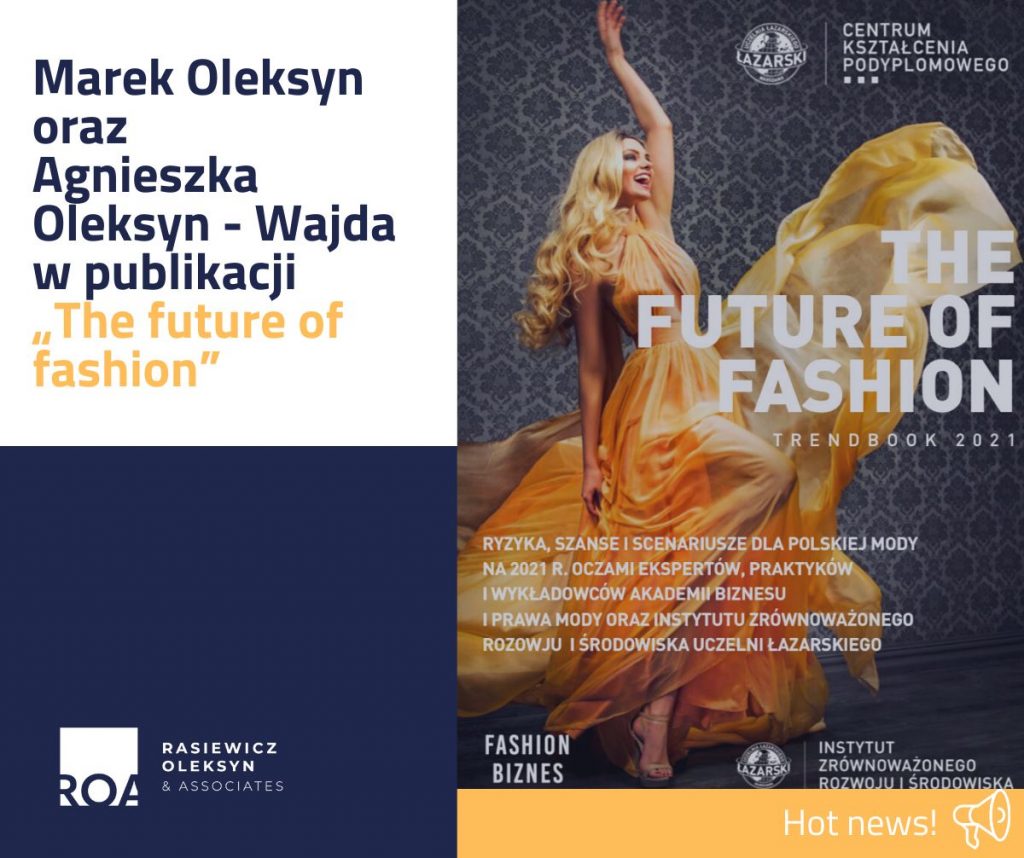 17.06.2021