08.10.2021
Justyna Rasiewicz – a co-author of the book!
We are extremely excited and look forward to the premiere of the book co-authored by our Partner Justyna Rasiewicz. "Methodology of attorney's work in civil cases in the field of intellectual property law" published by Wolters Kluwer Polska is the first ever such publication in Poland that allows discovering various aspects of the IP litigation.
Book release date is 25.10.2021. Link to pre-order: here.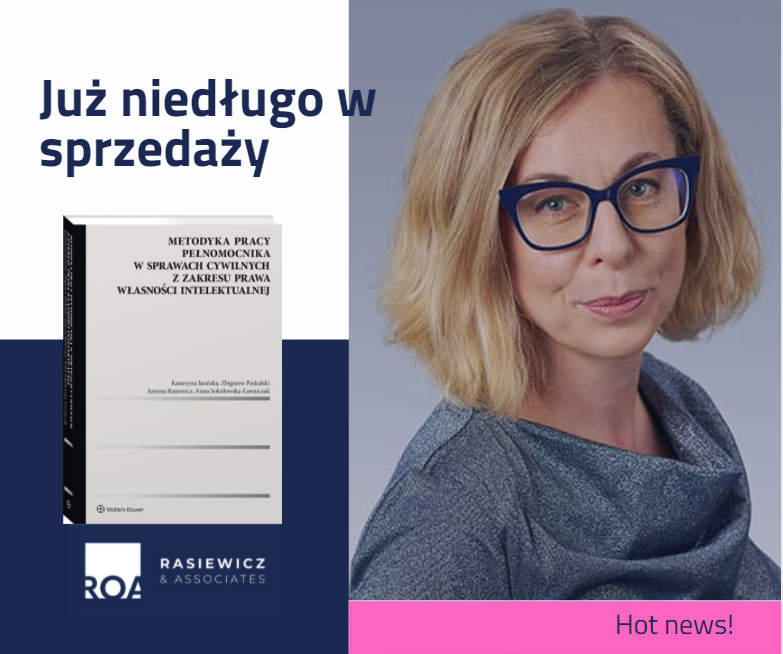 08.10.2021