Wojciech Wizner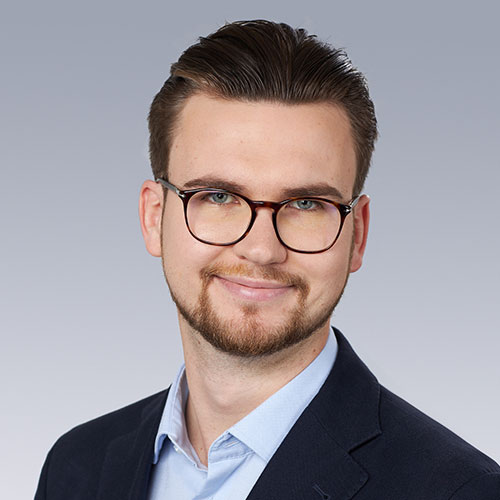 Junior Associate / Patent attorney trainee
Wojciech graduated in law from the Faculty of Law and Administration of Adam Mickiewicz University in Poznań, and his master thesis on patent protection of computer programs in light of the case law of the European Patent Office, American courts and Polish administrative courts was awarded in the competition for the best master thesis in the field of intellectual property announced by the Polish Patent Office. Then he studied at the Maastricht University, where in 2018 he obtained an LL.M. degree in Intellectual Property & Knowledge Management on the basis of his thesis "Graphical User Interface protection in the EU and in the US".
He continued his passion for intellectual property issues during a one-year internship at the European Patent Office in Munich, where he participated in the preparation of publications under the European Patent Academy, including Compulsory Licensing in Europe, The jurisdiction of European courts in patent disputes.
He then qualified for an internship at the World Intellectual Property Organisation in Geneva, where he participated in the preparation of the WIPO standard on the use of blockchain technology inIP.
Since 2021, he is a patent-attorney trainee at the Polish Chamber of Patent Attorneys.
Wojciech supports our law firm primarily in patent litigation matters.
Foreign languages: English, German