Paulina Sitarek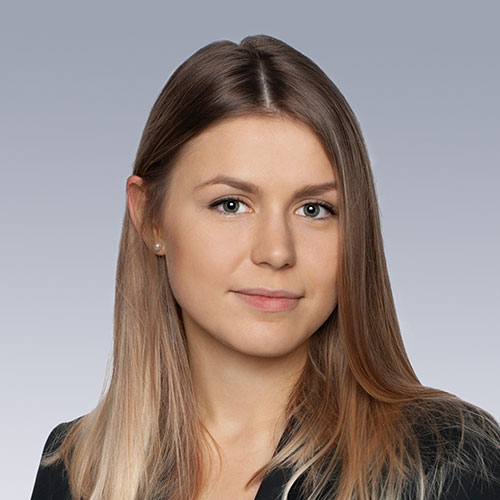 Junior Associate 
Graduated from the Faculty of Law and Administration of the Jagiellonian University on the Intellectual Property and New Media Law programme.
She also graduated from the Master's Degree Programme in Intellectual Property and New Technologies jointly organized by the Jagiellonian University of Krakow, the World Intellectual Property Organization and the Patent Office of the Republic of Poland.
In 2017-2018 participant in the Pan-European Seal Program, which included a traineeship in the European Union Intellectual Property Office in Alicante.
She gained professional experience working in Polish law firms specializing in intellectual property law.