Kinga Gadzińska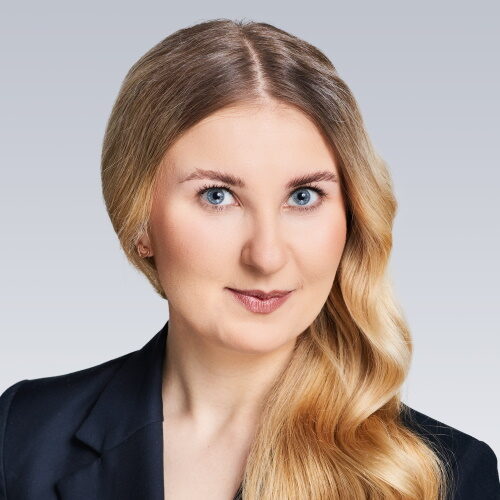 Junior Associate / Advocate trainee
Kinga graduated from the Faculty of Law of the University of Humanities of Social Sciences and Humanities SWPS in Warsaw, defending master's thesis titled "Legal regulations of cryptocurrencies on the example of selected jurisdictions".
In 2021 she also completed Postgraduate Studies in Intellectual Property Law at the University of Warsaw. She started gaining her professional practice during studies in the compliance department of an international insurance company, and then in a boutique law firm specializing in the intellectual property and media law.
Her interests include copyright, trademark law and new technologies law.
She most frequently advises on trademark and copyright matters, as well as unfair competition and new technology issues.
She is an advocate trainee at the Warsaw Bar Association.
Foreign languages: English